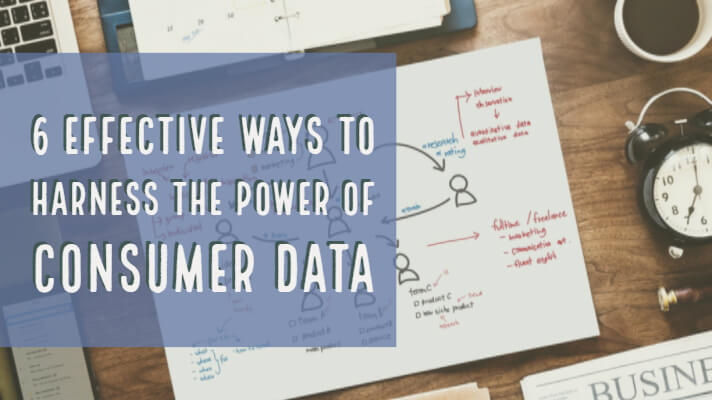 6 Effective Ways To Harness The Power of Consumer Data
While we have often come across the new age adage, "data is the new oil"; taking it at face value is not the wisest advice. Because, unlike oil, data isn't limited – it's almost infinite. The amount of data generated across the globe every minute is just staggering. 2.5 quintillion bytes of data- every day! Also, the more you use data, the better it gets. Now, what can you as a marketer, as a business do with this heap of consumer data? How can you turn them into business value? Well, yours truly brings to you:
6 ways to harness the power of consumer data
1. Personalized shopping experience
For a consumer first brand, a personalized shopping experience is one of the better and effective ways to differentiate self from the rest. Capturing all possible relevant information about the customer undoubtedly helps in better engagement.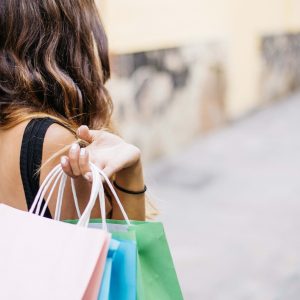 For example, if you're a café, a restaurant or a food delivery app/portal, segmenting your customer by their food preferences and sending out personalized promotions, offers, suggestions, etc. will definitely go a long way to win their loyalty, not only resulting in repeat purchases but also brand advocacy.
2. ERP CRM integration for increased mobility
In this world and technology, it might be a shocker to learn that 67% of businesses do not use a form of CRM to record valuable consumer data. This, no doubt results in a lack of personalization for each customer.
Having an ERP/ CRM system is essential for the support teams to effectively engage with customers. Required information on customer profile, purchase history, pricing and product information etc. would help connect with the audience better. Most importantly, the mobility of today's CRM systems enables businesses to reach out to the customers anytime and anywhere.
Mobile-based CRM applications support the Sales/services team to cater to the customer needs in a much more personalized manner. For example, Samsung's service teams leverage their mobile-based CRM system through tablets provided to Service Agents to resolve customer complaints efficiently.
3. Improve marketing efforts
Many companies fail to recognize the importance of customer data until they see a decline in sales. It is imperative for businesses today to leverage the CRM capabilities to track and analyze customer data.
Tracking and analyzing key metrics like email open rates, website visits, cart abandonment rate, conversion rate combined with behavioural metrics like social media usages, interest levels, customer sentiments, engagement levels, satisfaction scores etc. provides in-depth insights on customer retention and opportunities to tap in.
Customer data empower sales and marketing teams to identify what's working and what's not. For example, a fashion outlet analyses buying behaviour of males between 25-40 years of age. It uses past purchase history to do so. Based on the learnings, the outlet can develop their latest promotion campaigns with better accuracy.
4. Better customer service
Customer data is a goldmine for brands. It provides them with ample insights on customer purchase behaviour. More importantly, it suggests why they are buying from you instead of your competitors. Using past customer data from like purchase history, complaint/support log, social media reviews etc. help in providing more personalized services.
The success of the customer service lies in capturing real-time data and acting instantly upon it. The quality and type of data collected also play a significant role in delivering the results. The data captured should be able to provide insights into what customer purchases and how their behaviour is. It should also be able to predict future customer behaviour.
5. Relevant and engaging content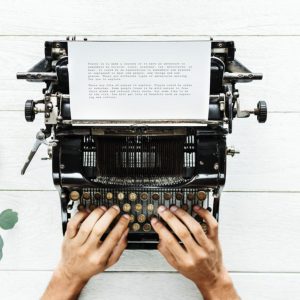 Leverage customer data collected through surveys, online polls, social media quizzes and other customer support systems. Use it to develop relevant and compelling content that your audience resonates with. Today, almost all your audience is on mobile devices. has access to the internet, and is on social media platforms. It is only logical that you share engaging content that your social media fans and followers would be interested in.
On that note, content need not always revolve around your industry, product or service. Create content that will truly resonate with your target audience. For example, Red Bull, instead of pushing ads and promotional content focuses on creating social fan pages & events to excite their adventurous customer base.
6. New Business Opportunities
The greatest advantage of perfect customer profiling provides an enhanced customer satisfaction. This is due to a deeper understanding of the consumer behaviour. It helps pave a way for new business opportunities like cross-selling and up-selling with your customer base.
For instance, for a business with tier-based customer profiling, any upgrade provides customers with an added value in terms of product offerings and services. At this point, consumer data comes in handy to trigger promotional emails to your tiered customer base.
So, capturing and managing real-time customer data must remain the prime focus of brands aiming for business growth. The key aspect to investigate which capturing customer data is the recency of customer data.
Customer preferences are changing constantly. What they loved 5 years ago is not what they want now. For example, mobile marketing is gaining popularity for a few years now. In fact, it has outrun desktop as a preferred channel for customers to receive marketing communications as they are mostly on their mobile phones and social media platforms. It's 6-7 times more expensive to gain new customers than retaining existing ones. Hence, you need to constantly collect & effectively use consumer data to continue marketing to your existing customers and gain more customers.