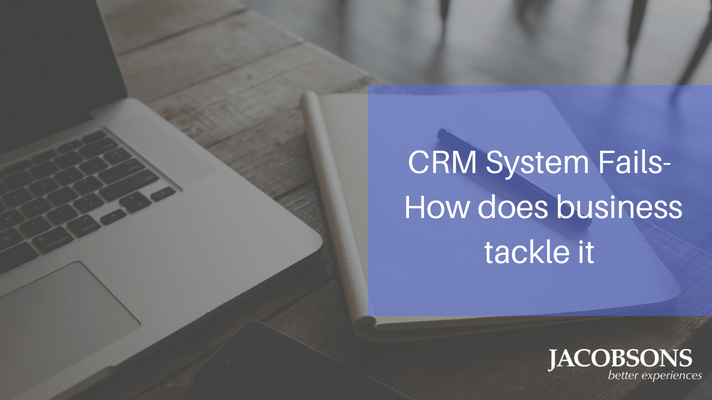 CRM System Fails – How does businesses tackle it
CRM System fails are almost inevitable in our dynamic business world. Research indicates that 30-50% of all CRM projects fail to achieve their objectives. Let's understand some of the underlying reasons for a CRM system for not meeting the organizations' expectations.
CRM System Implementation – Common fails
Lack of objectives
Aligning with the organization's strategic goals is the key to success for a CRM system implementation. CRM system must be tailormade to meet organizational goals, be it sales growth, expand customer base or deliver exceptional customer experience.
To reap the real benefits of the system, brands must always align their key business objectives with the CRM system implementation strategy.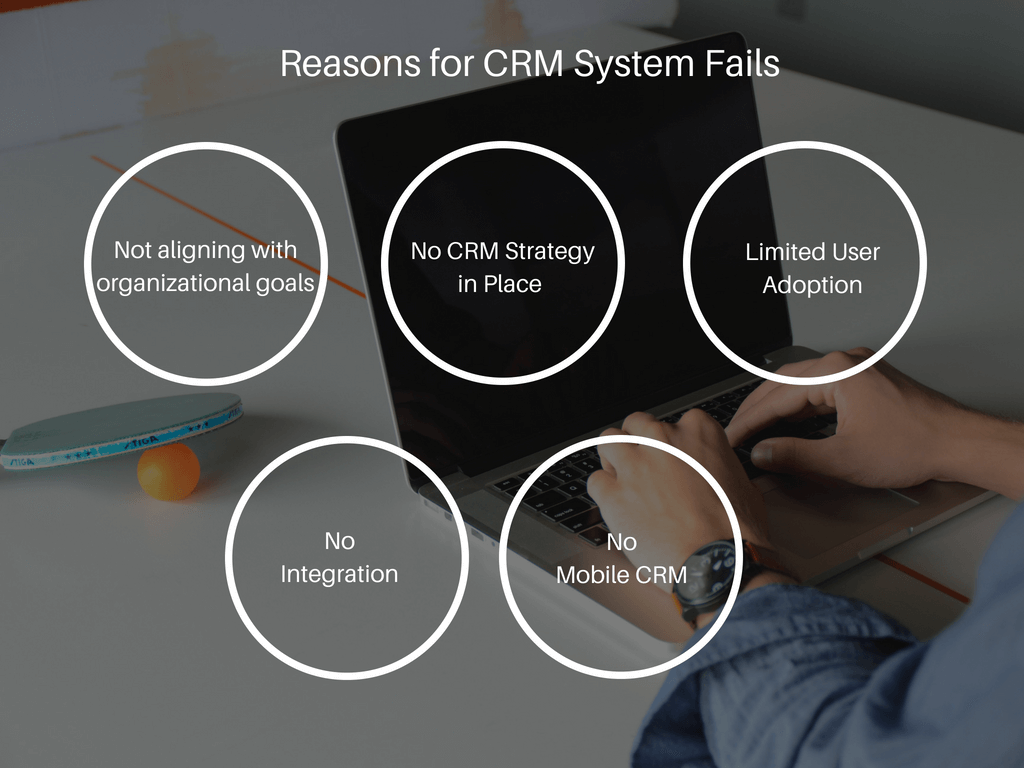 No CRM Strategy- Business Process Design
Formulating a clear CRM strategy is essential before stepping into a CRM implementation.
CRM strategy lays out the plan as to how to efficiently deploy a CRM system based on your business requirement. The baseline for CRM strategy is always delivering enhanced customer experience. The technology in use for achieving this objective is a CRM system.
A CRM system deployment without a CRM strategy is highly vulnerable. The focus gets shifted from business strategy. Also, it does not help in delivering the right customer experience. The CRM system would just be acting as a data collection center or a repository with no business value.
Limited User Adoption
CRM system implementation often requires a system update, process additions, new roles, and responsibilities. Hence, the need to train is essential. People who are actively involved in managing the systems will have clear implications on factors like employee performance, customer experience, and desired business growth.
CRM adoption is a technological fad is what many of us think. The outcomes from an active system are not known unless worked. Experimenting with the CRM system and putting it to the right use has visible results of business growth.
There are various levels of customer information available through the system. For example, the sales reporting will provide businesses to identify growth opportunities.
A CRM system like salesforce.com provides a dashboard from which the sales reps can pull out essential information easily to analyze their sales growth.
Lack of integration
Integrating CRM systems with multiple touchpoints enhances its utility. CRM systems must be capable of process level integration. For example, combining a social enterprise tool with a CRM system that will enable communication across project groups, sharing files, receive notifications, etc. would boost the overall usability of the CRM system.
Hence, incorporating such business logic should be possible with the existing CRM system. It will help in the CRM System to be the central hub for all communications boosting productivity and engagement.
No Mobile CRM adoption
Traditional CRM systems are no more productive until there is a mobility aspect that enables users to access and communicate on the go.  In this growing digital landscape, capabilities to work well in mobile is a pre-requisite for a CRM system.
Also, numerous productivity tools can be integrated with CRM systems today. A robust CRM system with the flexibility to support multiple software is the quick win for the dynamic marketing conditions.
For example, essential integration to social media channels and digital communication channels like WhatsApp or Facebook messenger too helps in achieving a quick response time for replying to the digitally connected customer.
With the introduction of digital channels, customer data is getting accumulated from multiple sources (website, social media, feedbacks, etc.). Adding to the traditional channels (purchase history, Point of Sale data, etc.
Brands to stay competitive in today's world must leverage on techniques to gain insights from customer data. Most importantly capture only the relevant customer details that could drive an engagement.
CRM systems need to empower businesses to be to meet the requirements of the changing customer needs and servicing them with a click of a button. Customers today are used to faster response times, quick service delivery, etc., and these parameters are now more of an essential requirement that of delight.
Hence, brands must ensure the customers are delivering the right experience customers desired to receive. CRM systems help in knowing your customers in-depth and gaining insights on their purchase behavior, demographics, and persona to tailor your services to cater to them adequately.