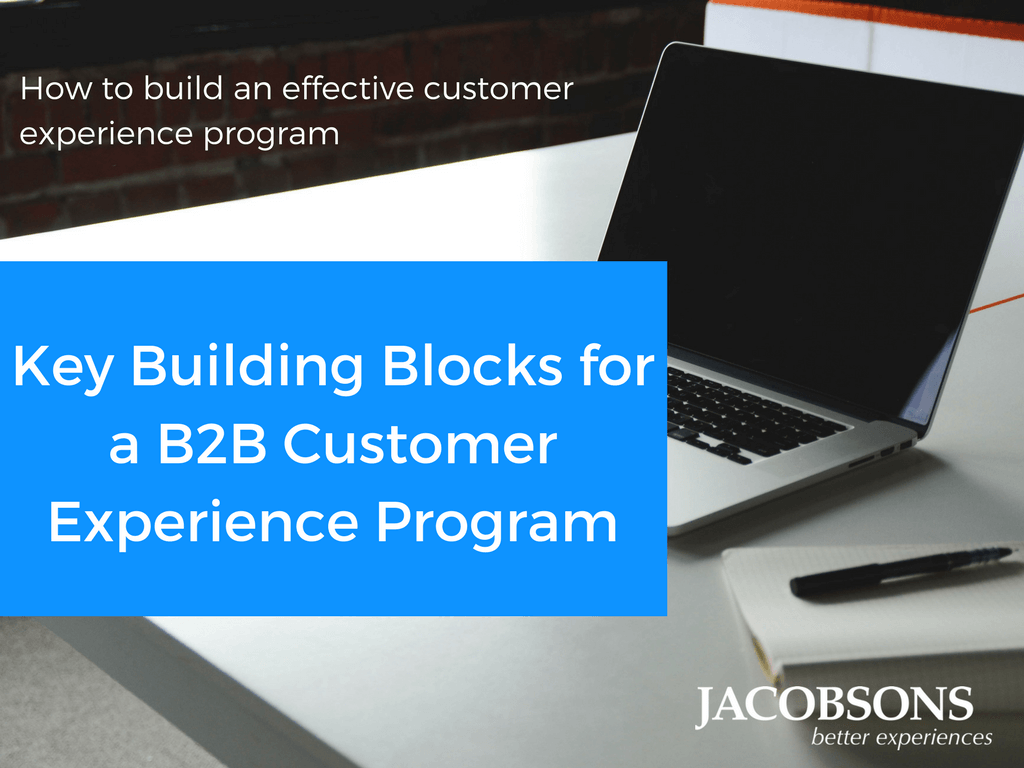 Part 2: B2B customer experience – Key building block for program redesign
Formulating an effective customer experience program
Our previous blog touched upon traversing through the three main stages of an effective customer experience program.
You can read it here: Part 1: 3 Stages of an effective B2B customer experience program,
Here is a refresh on the three stages of the CX program we've discussed on our last blog.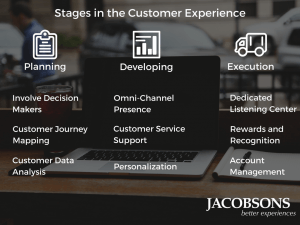 Now, in this blog, we are focusing on the key building blocks of the CX program and how to redesign your existing CX program into a more relevant and engaging one for the target consumers.
Let's take a glance at the key building blocks that would pave the way for a robust CX program.
Planning Stage
The planning stage is where you must focus on the current state of the business. At this stage, you identify the performance of your existing business practices, customer engagement levels and record them.
Key building blocks
Involve the decision makers:
Customer experience management is not just limited to the purview of marketing departments and customer support teams. Various other teams in the business such as the finance, project management, etc. constantly interact with their clients.
Hence, the involvement of key decision makers across business units is essential for the success of the program. It provides a holistic view of the customer relations across business units. Thereby, helping in identifying the opportunities, pain points and client requirements that need to be fulfilled by the brand.
Business Implications: Obtain a comprehensive picture of the existing client relations and re-strategize their customer experience goals.
Customer journey mapping:
It helps in mapping your target audience correctly along with their purchase lifecycles. Thereby, helping in creating marketing messages that connect with the audience well.
It helps in transforming the business into a more customer-centric one. Brands can also draw out meaningful insights on disengaged customers and re-connect with them.
For example, consider a Home Theatre business in Dubai that markets sophisticated sound systems to its consumers. The complexity of technical specifications of a home theater unit is likely to drive away customers from a prospective purchase.
A customer journey mapping would help the business understand this pain point and devise innovative ways like in-store video explainers to connect with the customer better.
Customer data analysis:
Customer data analysis helps you to understand customers' behavior, purchase pattern, responses to your brand offerings. The customer experience research and CRM data provide meaningful insights on the customer expectations. Thereby, helping in creating targeted marketing campaigns to serve their requirements accurately.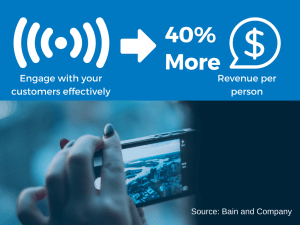 Developing Stage
Developing stage is where businesses involve customers in the CX program in real time. In this stage, businesses must provide services that exceed the customer expectations. It helps in differentiating the brand and build customer loyalty.
Key building blocks
Omni-channel presence:
Brands need to establish an omnichannel presence for their digital existence. In today's world, customers are becoming more and more tech-savvy and are always finding smart ways to stay connected 24/7.
Hence businesses must leverage their digital presence to tap this opportunity of serving this evolving set of target audience better and innovatively.
One of our blogs provides few insights on the latest technologies being in use in the marketing world today.
Read our blog here: A bird's eye view of the latest technology trends for marketers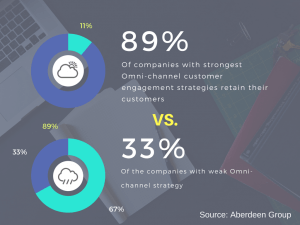 Customer service support:
Having an effective customer service system in place is one of the key building blocks for a robust CX program. Customers require regular clarifications on certain processes, service parameters, etc. It requires a customer service team to tick all of them off.
Effective Customer service helps in creating positive customer experience and retain the customer for a longer time. Effective customer service techniques like CRM databases, email marketing, and social media, etc., helps in handling the customer request at the right time.
Personalization:
Personalized messages and marketing communications always resonate effectively with the customers even in the business world. Leveraging the modern techniques of customer profiling and analysis can help in connecting with your customers in a more personalized way.
Execution Stage
Execution stage is where your business needs to focus on customer retention and continuing the customer relations for repeat purchases and new business engagements.
Key building blocks
Dedicated listening centers:
Having a dedicated listening center for answering the customer complaints is a must have. It is a critical capability to deliver exceptional customer experience.
The integration of CRM data, customer call-log data, and personalized agent services help in answering customer queries effectively. It reduces efforts from the customer's side.
For instance, tech support team receives a customer call on service inquiry. Cross-checking your CRM data and previous call log records would help in reducing the customer's effort of re-iterating the customer details again. Thus, establishing a positive customer interaction.
Rewards and Recognitions:
Providing exclusive memberships, specific content, invites to trade shows are few gestures businesses can offer their existing customers. When a brand starts considering their customers, it triggers an emotional attachment for the customers with the brand.
These positive interactions with the brand across the purchase lifecycle makes a loyal customer.
They would subsequently become brand advocates and promote the brand among the new customers.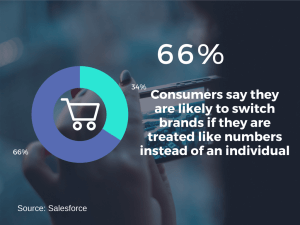 Account management:
An individual account manager will be handling all the transactions of your high-value customers. The account manager would be handholding the client during their tenure with your business by providing personalized updates and reporting.
This level of client interaction provides a more transparent and streamlined workflow across the businesses clients with an enhanced customer relations management in place.
By leveraging these key building blocks, you can build a unique customer experience program. A program that caters to every customer across their purchase journey. It also helps in retaining existing customers, enhance brand loyalty and sustain business growth.
Tags/ Keywords: Customer experience, customer retention, customer engagement, B2B customer experience