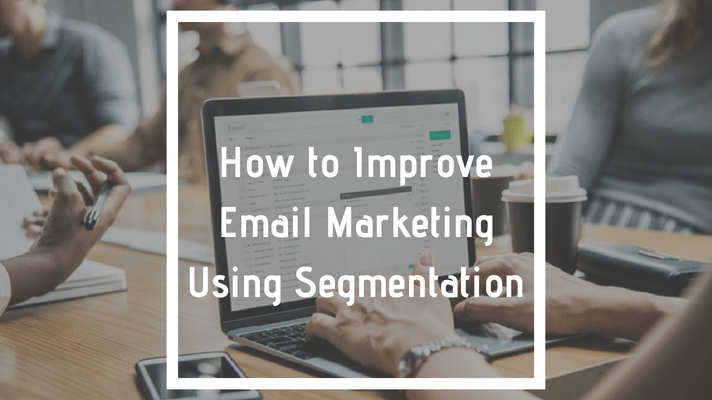 How To Improve Email Marketing Using Segmentation
Despite the advent of social media, e-mail marketing remains relevant. In fact, over time it has only gotten better with aid of more sophisticated technologies. Moreover, the introduction of automation to email marketing has only sharpened its edge.
Personalization and segmentation used to be optional tools in email marketing once. Now, it has evolved to a stage where personalized marketing campaign has become a mandate for effectively reaching the audience. Marketers are extensively using this technique to gain brand loyalty.
How can you as a marketer make the most out of segmentation? Let's have a look at some of the techniques to understand:
Behavior:
Though the most basic, yet highly effective; behavioral segmentation provides marketers with an opportunity to deliver relevant messages to the most relevant audiences.
For instance, you're a fashion brand. Now, it makes perfect sense if you group your audience first gender-wise and then segregate the customers with an affinity towards high-value products from customers who purchase only low-value goods. This segmentation will help to send personalized emails and more relevant content resulting in happier times for you, and the customer.
Location and device:
Location-based marketing has triggered a new way of grouping contacts that are by user location and device type. Tailored content specific to a location could excite the user as they receive relevant offers, promotions, and discounts that could be easily availed within the surrounding.
With mobile marketing becoming a very lucrative option to reach out the prospective customers anytime and everywhere. Grouping customers by devices used and activity levels help in triggering automated emails with the right message to the right people.
Self -Segmentation by Customers 
Automated Email marketing tools like Mail Chimp provide its subscribers the option of selecting their interest through email preference centers during the signup process to start receiving relevant emails only.
Your success as a marketer lies in updating the email preference list of your subscribers on a timely interval as these data sources might soon get outdated.
For example, when a user signs up with a travel agency for receiving emails related to 'Visit Singapore.' It is not that the user would be only interested in receiving information on 'Singapore Visit' alone. They might be looking for an ideal holiday location for a family leisure trip and shopping together. Emails related to 'Visit Dubai' also would be of interest to this prospective customer. It is a huge business opportunity for the travel agency to tap into.
Know your customers
To know your customer, you must be collecting real-time data. Leverage multiple channels to capture customer data like their interest levels, purchase behavior, transaction history, etc.
Constant customer data capture through the point of sales, brand website, social media interaction, etc. would help the brand to tailor personalized marketing campaigns and cater to the diverse customer base.
Hence, building a customer database and capturing live customer preferences through profiles, inquiry forms, quizzes, social media, chatbots etc. is the pre-requisite for the success of personalized email marketing.

Past transactions:
Segmenting using the transactional value would help in reaching out to the right customer tiers. A brand selling both high and low-value product could leverage the transaction history and segment the customers into various categories. Send triggered emails to the niche groups on product recommendation, exclusive discounts, product upgrade options and so on.
Based on previous purchase transactions, broadly categorize customer groups as frequent buyers and one-time customers. Now, target each group with personalized offers like upselling products/plan upgrades and reminders on renewing/purchase, etc. respectively.
Position in the sales funnel
Customer's position in the sales funnel is a key aspect to consider while customizing marketing messages. A welcome email would target the top of the funnel category with more generalized product information and features offered; mostly, focus on introducing them to the brand.
Now for a customer group, who have already interacted with you through website, email, etc. target with a more specific marketing message that suits the interest levels of the customer.
As the buyer behavior evolves and changes, new segments would come into play and you as a business will have to up your game. That's all from us for now.